There's a game at the iTunes App store that keeps me up all night lately. This not a game of management though like Streetfood Tycoon or a race against the enemy game like Temple Run. It is more in the league of Cut The Rope as this will get your mind working. Here, you have to rely on your memory bank to help you unlock the levels.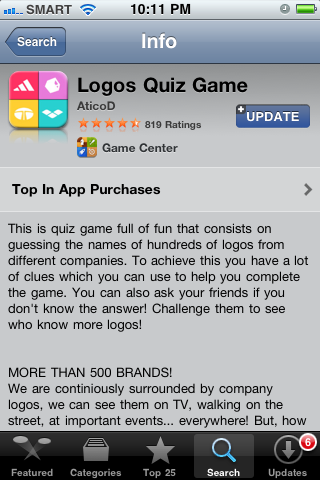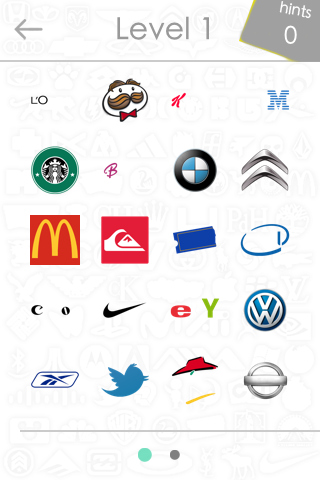 I am talking about Logos Quiz, a game that can be downloaded for free from the iTunes App store. This is a quiz game where you need to guess the names of about 500 hundred logos of top international brands. Initially you will start at level 1 which has a good number of logos we're familiar with. You need to reach a certain number of hits (correct guesses) before you can unlock a level. You don't need to finish level 1 for example before you advance to the next level. You can easily go back and forth one unlock level to the next. For every right guesses you earn hints, these are clues that you can use when you want additional information about a certain logo to help you guess it right.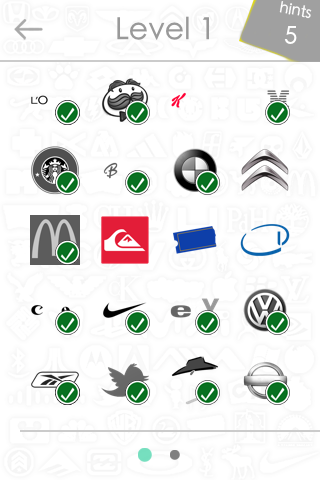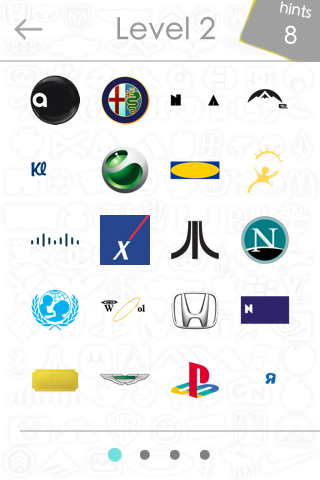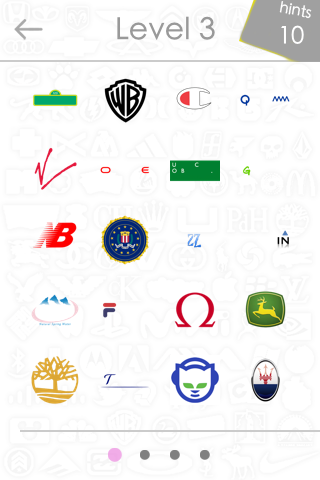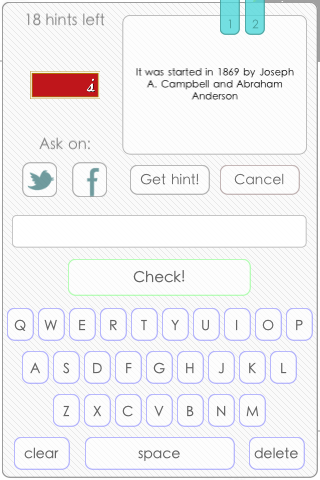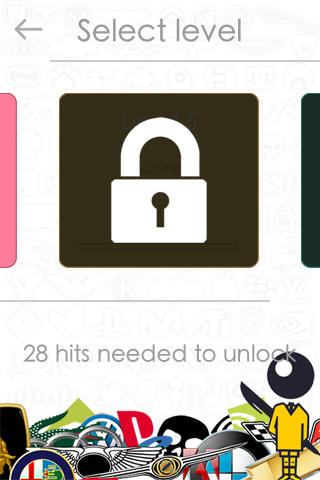 As much as possible I don't use my hints and try to recall the logos as much as I can. This is to test how good our memories still are as this game has sort of become a family affair for us. So far we haven't "cheated" our way to a particular level yet, meaning we haven't googled any logo yet. Haha. My friend Abby, who introduced me to this game, relayed that one time she rummaged through their stuffs and look for product boxes and check each one by one for possible logos. She also related that it has become her and her husband's habit to look around when they're out driving or malling to check for logos that they have missed. Haha. That's how addicting this game is.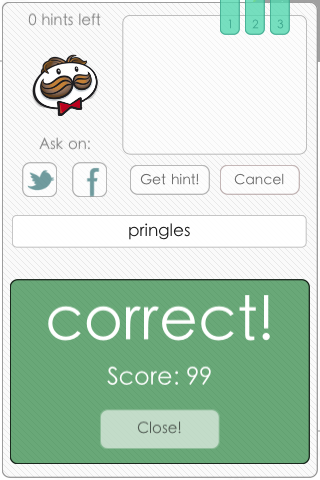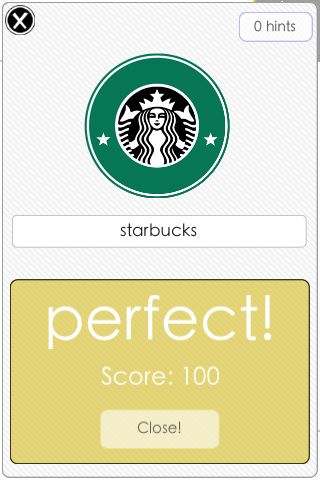 Some logos are easy to recognize and some are not since some of the brands are not available here in the country. I was surprised that my 11 year old daughter was able to correctly guess some of the logos that I was not familiar with though. This just goes to show that children can indeed easily pick-up details and effectively store and retrieve them from their memory banks.
I was thinking, this is a good way for companies to know if they have successfully achieve brand recall for their products. But then, I don't know if there's a provision in the game that would allow them to access information like this. I really like playing the game because it gets my mind working, I can feel the wheels in my brain turning as I try to recall where I saw the logo or to what brand it is associated with. This is definitely brain gym because aside from playing a game you are also engaging in fun mental exercise as well. Try it to test if your memory is still as sharp!:)